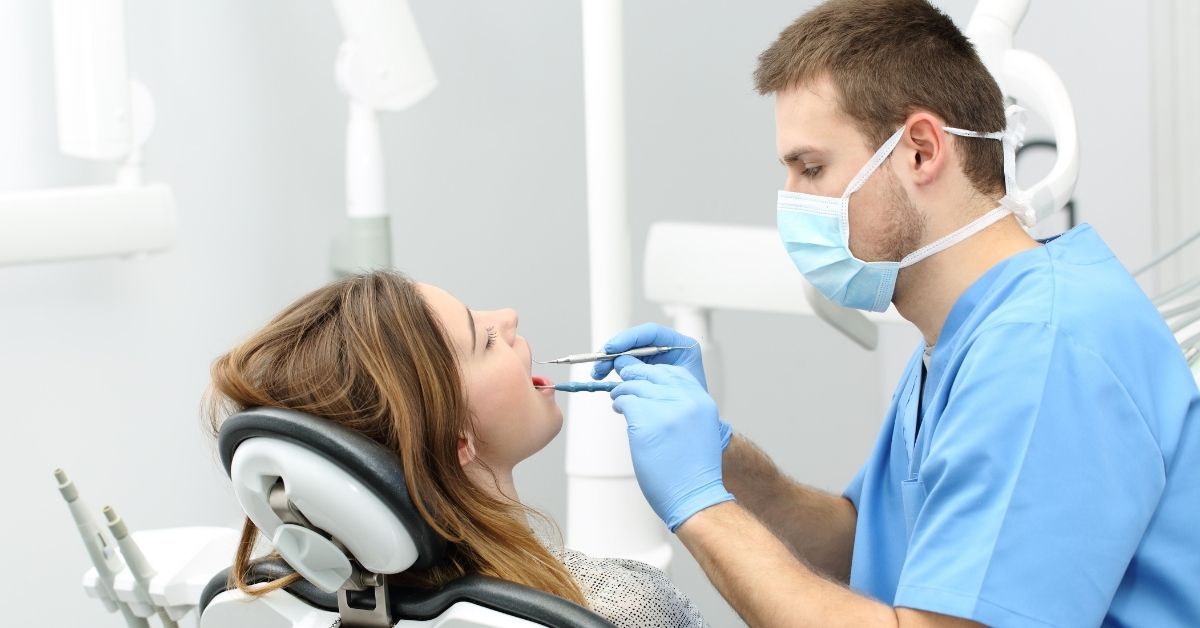 Single Tooth vs. Multiple Teeth Dental Implants in Charleston
If you suffer from one or more missing teeth, dental implants in Charleston, SC offer the most natural and permanent teeth replacement option. Patients receiving dental implants from James Island Dental Associates bear witness to how well their implants improve oral appearance and function. 
Many Charleston-area residents may not realize that dental implants can be combined with different restoration options for replacing a single tooth or many teeth. Dr. James Thomas and Dr. Thomas Weir are well-trained and experienced implant dentist who can help you determine the best option for replacing your missing teeth and restoring your smile. 
What Are Dental Implants? 
Dental implants are artificial teeth that a qualified dentist surgically implants to replace missing teeth. A single implant consists of: 
A post

(usually titanium) to serve as the tooth root

An abutment

that connects to the post 

A crown

that mimics a real tooth, or

another attachment

for holding oral devices 
Dental implants have been around for decades, and they remain the most natural method to replace missing teeth. At James Island Dental Associates, our dentists can use dental implants to replace a single missing tooth or many missing teeth. 
Dental Implants for Single Tooth Replacement
There are different options for replacing a single tooth, or just one or two. The best option for you largely depends on your goals and oral health needs. Replacing a single tooth with a dental implant and crown is often one of the best restoration options. Because dental implants provide the most natural option for restoring a missing tooth, they are known as the "gold standard" in oral restorations. 
Implants mimic a tooth's root, stimulating jaw bone growth

Implants integrate with the jaw bone for added stability 

Implants can last for decades with proper care 

Implants appear as a natural tooth; no one can tell you've had a restoration
Receiving a dental implant requires surgery to insert the implant post into the jawbone. You must have sufficient jaw bone to support the implant. For those with insufficient bone material, a bone graft may be possible to rebuild the jaw. 
After the implant post has sufficiently integrated with your jaw bone, you return to James Island Dental Associates to be fitted with the abutment and dental crown. Your dental implant is now complete.
Dental Implants for Multiple Tooth Replacement
Dental implants also offer options for replacing more than a single tooth. Individual implants can be used to replace every missing tooth individually, but this can be extremely costly. Pairing dental implants with implant-supported dentures or bridges can replace a few or an entire arch of teeth, and is much more affordable. 
Implant-supported dental bridges use only two dental implants. The dental bridge is constructed while your implants heal and integrate with your jaw bone. When everything is ready, the bridge of new prosthetic teeth is attached to the implants. The two implants can support a bridge of three or more teeth securely, with no worries about slipping or falling out. 
Implant-supported dentures can replace an entire arch of teeth on the top or bottom with as few as four or six implants. Dentures are attached to the implants for a natural appearance and secure fit without messy glue or powders. Wearers don't have to worry about losing them while eating, speaking, or laughing. 
Which Option for Dental Implants in Charleston Is Right for You?
How do you know which dental implant option is right for you? Dr. Thomas or Dr. Weir can perform an examination of your teeth, gums, and jaw bone to determine if you are a good candidate for dental implants. As skilled and experienced restorative and cosmetic dentists, they offer the absolute best care for dental implants in Charleston. Contact us today to schedule your dental implant consultation. 
Share Our Story, Choose Your Platform!