Routine exams and cleanings in James Island and Charleston can help prevent a number of common dental concerns from developing.
Routine preventative care, including cleanings and examinations, will help you avoid common dental issues like decay and gum disease. Regular exams also help us identify any problems that do develop in their earliest stages so they can be treated with simple and comfortable conservative therapie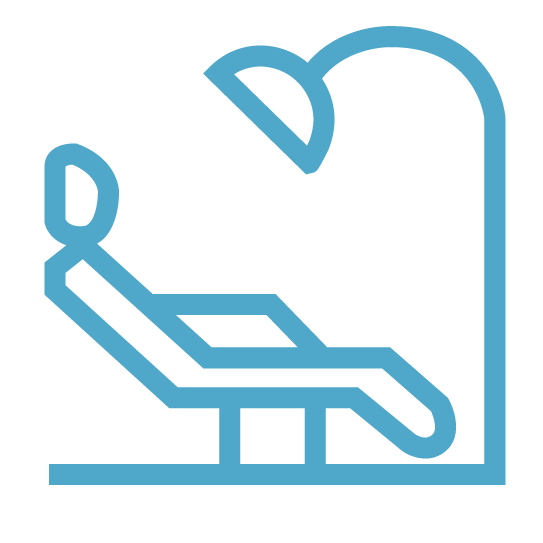 Regular Preventative Dental Care Exams
At James Island Dental Associates, Dr. Weir and Dr. Thomas want to keep you and your family smiling for many years. To help you keep your mouth healthy, regular dental visits are recommended. A professional dental cleaning is usually recommended every six months, and x-rays are taken yearly. Of course, each patient is different, so our recall appointments reflect your level of hygiene.
During your examination, Dr. Weir or Dr. Thomas will perform a visual and tactile check of your teeth and the surrounding structures and soft tissue. We are looking for signs of decay, gum disease, teeth grinding, chronic jaw pain, and other issues that will help you have a healthier and more comfortable smile.
Every exam also includes a routine oral cancer screening. Oral cancer is a serious condition, but outcomes are generally good when it is caught and treated early.
Using x-rays, we'll look for decay or infections that are happening beneath the surface of your teeth. X-rays also help us check bone density levels so we can identify any problems that require intervention. Our advanced technology, including digital x-rays, intra-oral camera, and Diagnodent, makes it easy for you to be an active participant in your care and make informed decisions about your treatment.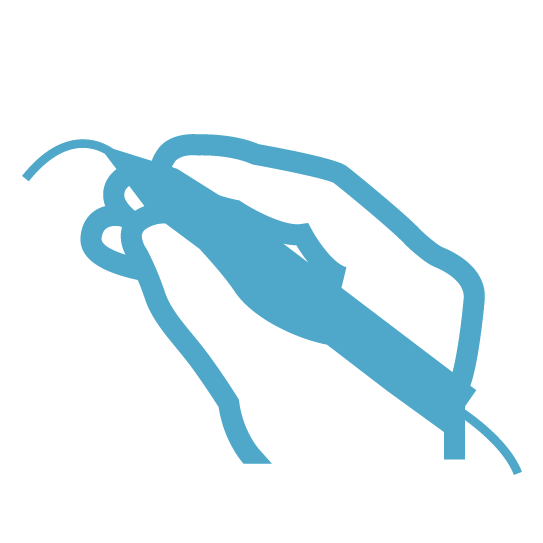 Your Preventative Dental Care Cleaning
Our hygienists are skilled at performing comfortable, yet thorough dental cleanings. Many people ask us why a dental cleaning is necessary when they brush and floss as recommended at home. There are actually a few reasons:
We can identify any weak areas in your home care routine and help you improve for the best possible results.

It's essentially impossible for you to remove all traces of plaque with a toothbrush and floss. Once plaque calcifies into tartar, it can only be removed with a hygienist's specialized instruments.

During your cleaning, your hygienist will be on the lookout for signs of gum disease and other problems. Your hygienist will notify your dentist right away if anything unusual or concerning is spotted.
Convenience
We make it easy and convenient to schedule appointments and make payments online with our patient connect portal.
Advanced Technology
We have the latest dental technology to care for all of your dental needs in-house.
Welcoming Atmosphere
We strive to create a stress-free experience curated by our friendly and welcoming staff.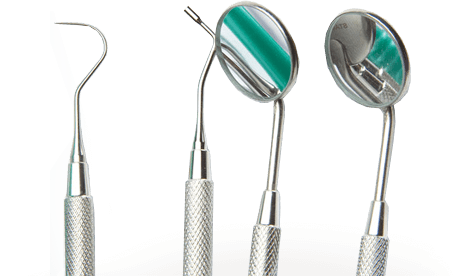 Are you a new patient to James Island Dental?  Get started now by following the link and completing the requested forms to make your visit easy and stress-free.
We make is easy for existing patients of James Island Dental to easily access medical information, schedule appointments, and make online payments. Log in now.
Are you a new patient to James Island Dental?  Get started now by following the link and completing the requested forms to make your visit easy and stress-free.
We make is easy for existing patients of James Island Dental to easily access medical information, schedule appointments, and make online payments. Log in now.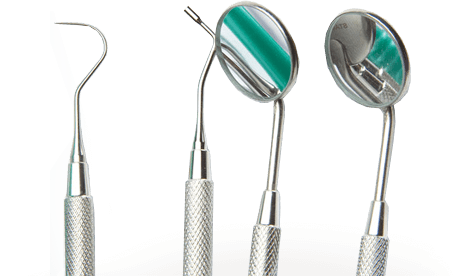 MORE QUESTIONS?
Why do my gums bleed and teeth hurt when I brush and floss?
MediaBeast
2021-08-11T20:49:46+00:00
Bleeding gums can occur for a number of reasons. Sometimes, blood in the sink when you brush can indicate that you are developing gum disease. In other cases, it might be an indication that you are brushing too aggressively or using a toothbrush with bristles that are too firm. Brushing aggressively can lead to gum recession, so it's important to make sure that you are using good technique when you brush.
How to Properly Brush Your Teeth
We recommend brushing your teeth at least twice a day – in the morning after breakfast and at night prior to going to bed. We also recommend flossing daily.
When brushing for two minutes in small circular movements with a soft bristle toothbrush, you are using good technique. When flossing, make sure the floss is smoothly gliding between the teeth, underneath the gums, and hugging the sides of each tooth.
If both of these techniques are followed for one week, sensitive bleeding gums will feel and look much healthier.
Schedule A Dental Appointment
If you don't experience any improvement, please reach out to us and schedule an exam. You could be developing gum disease, and the earlier we can put the brakes on this serious and chronic condition, the better!
What are the signs of gum disease?
MediaBeast
2021-08-11T20:48:49+00:00
Gum disease is widespread in the U.S., and estimates indicate that nearly half of all adults over age 30 have it. In its early stages, gum disease is called gingivitis and is easy to treat and reverse. The reason it's so prevalent is that many people don't recognize the signs.
At James Island Dental Associates, we've seen the severe consequences of untreated gum disease. By making you aware of its symptoms, our dentists in Charleston, SC hope to motivate you to seek the prompt treatment you need.
Signs of Gum Disease to Look For
Periodontal disease is a bacterial infection that affects your gum tissue and, eventually, the bone that supports your teeth. Signs to look for are:
Bleeding gums when you brush
Swollen, inflamed, or irritated gums
A change in the way your dental bite feels
Bad breath that mouthwash can't resolve
Teeth that feel loose to the touch
Schedule Your Next Teeth Cleaning in Charleston, SC
If you notice any of these, you may have gingivitis. Our dentists in Charleston will first need to perform an exam to determine the extent of gum disease. Based on those findings, we will develop a treatment plan to get the infection under control.
Please call us at (843) 762-1234 to schedule your next dental cleaning!
How often should I get my teeth cleaned?
MediaBeast
2021-08-11T20:48:02+00:00
While brushing and flossing at home are important elements of keeping your teeth healthy, preventative dentistry doesn't stop there.
It is a general rule to have your teeth professionally cleaned and examined by a dentist every six months.
Importance of Regular Dental Cleanings
Why every six months? Even with outstanding brushing habits, plaque can still build up in some areas that are difficult to reach. If the plaque is allowed to remain there for an extended period of time, it will calcify into tartar, which can only be removed with a hygienist's professional tools and technique. Seeing us every six months keeps plaque and tartar build-up to a minimum and offers you a fresh start with perfectly clean, healthy teeth.
Seeing you twice yearly also allows us to keep tabs on your oral health. Certain issues can develop under the radar, without symptoms. If you wait to see the dentist until you experience symptoms, more complex treatment may be required. Identifying problems in their earliest stages allows for more conservative treatment options. Your hygienist is often your first defense against gum disease. Not only will a professional cleaning help prevent gum disease, hygienists are also skilled at identifying the first signs – signs that you are likely to miss.