Over 30 Years of Dental Experience
Dr. L Thomas Weir has been practicing dentistry since 1988. Dr James Thomas III joined him in 2003 and now has become a partner at James Island Dental Associates. Dr. Sean Brown joined the practice in 2023.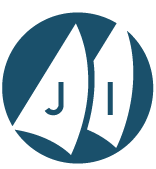 L. Thomas Weir, DDS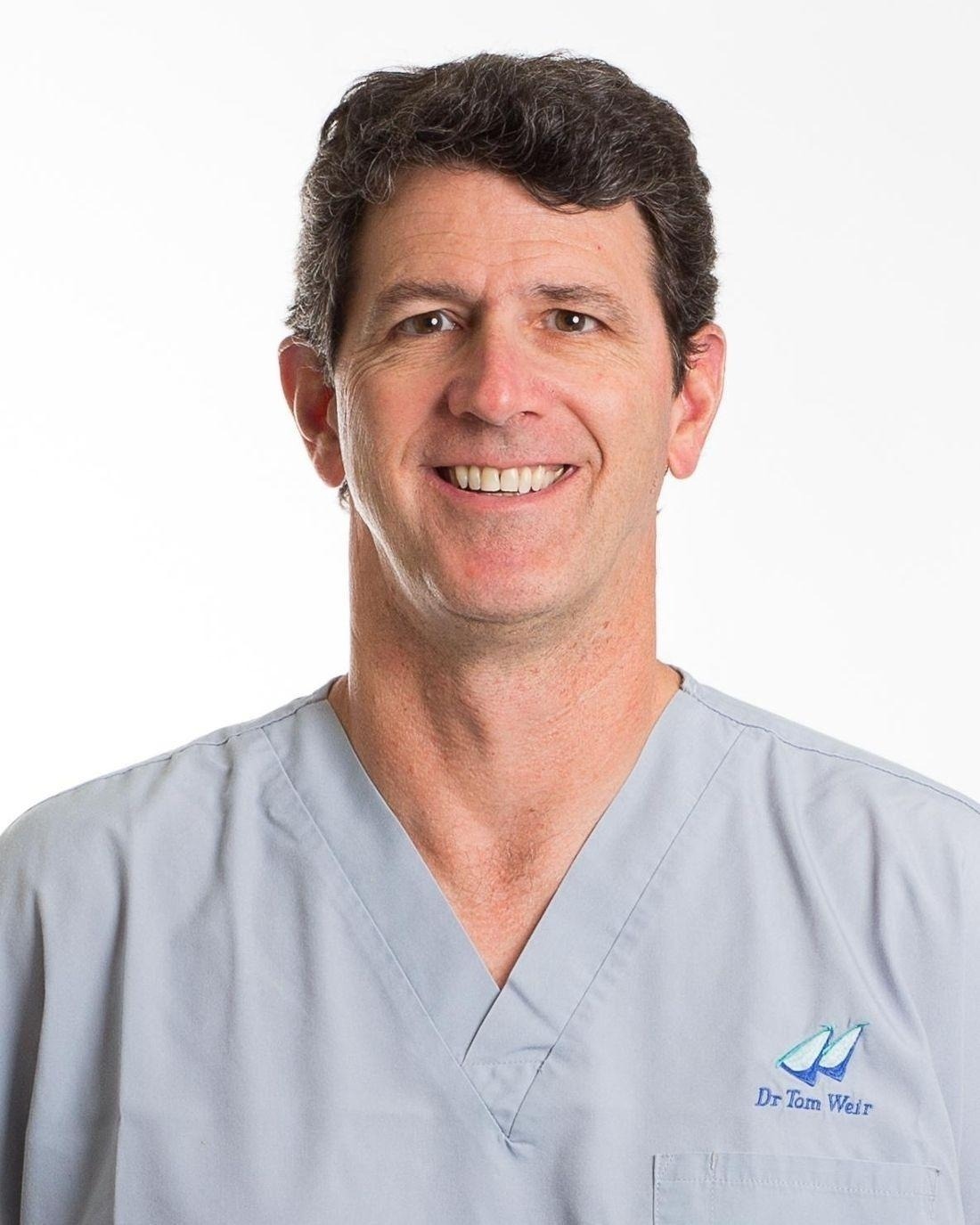 After graduating from the Ohio State University, Dr. Thomas Weir earned early enrollment to the university's dental school. After earning his DDS, he headed to the VAMC here in Charleston for his general practice residency.
Dental Memberships
Dr. Weir is a fellow of the American College of Dentists and a member of the OKU National Dental Honor Society. He also holds memberships in
The American Dental Association
The South Carolina Dental Association
The Academy of Oral Medicine
The American Academy of Implant Dentistry
The International Congress of Oral Implantologists
Dental Education
Since 1989, Dr. Weir has served as the clinical assistant professor in MUSC's graduate periodontics program, where he trains graduate residents in such advanced procedures as implant placement, ridge grafting, and sinus lift bone grafting.
In his spare time, Dr. Weir gives back to the Charleston community, serving as MUSC faculty at Our Lady of Mercy Outreach Center.
James H. Thomas III, DMD, FAGD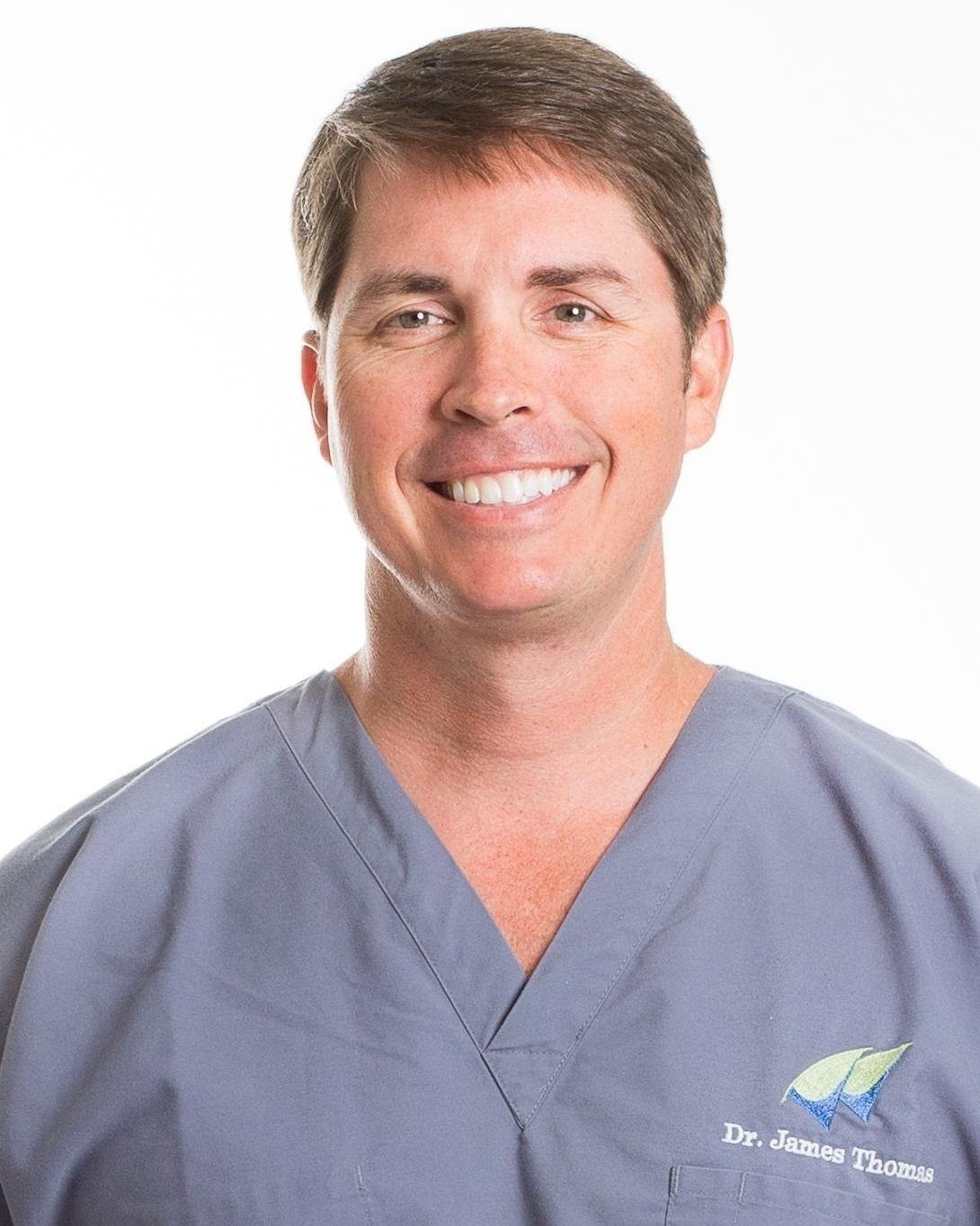 Dr. James H. Thomas III graduated from the College of Charleston in 1998 with a Bachelor of Science in biology. Following graduation, he attended the Medical University of South Carolina, where he earned his DMD. He received hands-on training during his general practice residency, which took place at Palmetto Richland Hospital in Columbia.
Dental Associations 
Dr. Thomas is a member of many dental societies and associations, which helps him stay on top of the latest developments in dentistry. His memberships include:
The American Dental Association
The South Carolina Dental Association
The Academy of General Dentistry
The International Congress of Oral Implantologists
The American Dental Society of Anesthesiology
As a long-time resident of South Carolina, Dr. Thomas feels a deep connection to the people of his community and takes time out of his schedule to offer assistance to those in need. He volunteers at his alma mater, MUSC, at the Our Lady of Mercy Outreach Center, and has even served as part of a medical and dental mission trip to Honduras.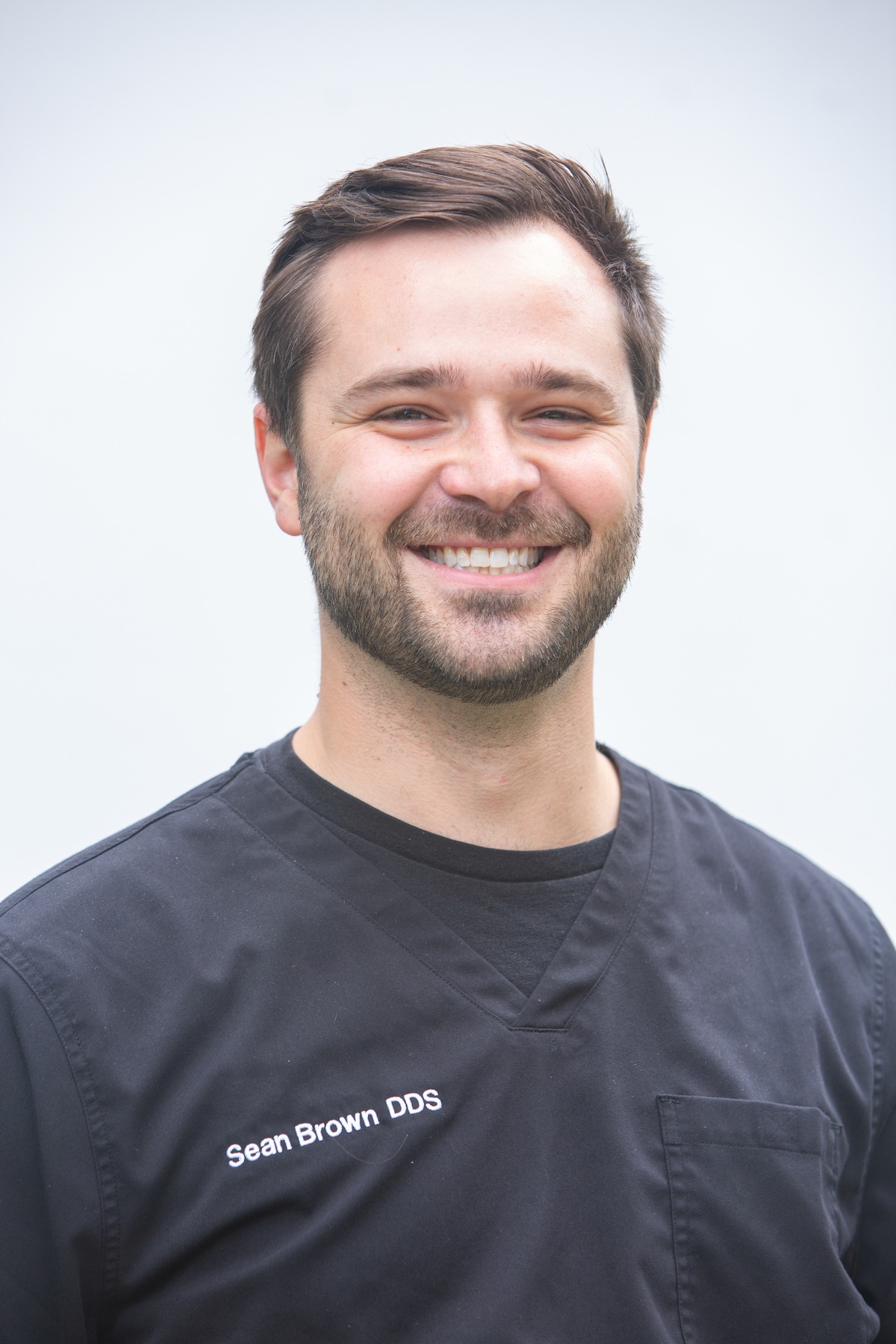 Dr. Brown attended Dental school in his hometown of Buffalo, NY at the University at Buffalo School of Dental Medicine. He then went on to complete a one year Advanced Education in General Dentistry residency at MUSC. While at the residency program, Dr. Brown volunteered at various dental clinics including North Charleston Dental Outreach and Our Lady of Mercy Outreach Center on Johns Island.
Dr. Sean Brown is a passionate and skilled dentist whose personal and professional journey has been deeply intertwined with the world of dentistry. As the son of two esteemed dentists, he was immersed in the field from an early age, fostering a profound appreciation for the art and science of oral care. Driven by a genuine desire to make a positive impact on people's lives, he finds immense joy in helping patients regain their smiles and confidence. Dr. Brown's commitment to providing the highest quality of care led him to James Island Dental Associates, where he found a perfect fit in their forward-thinking approach to dental practices and cutting-edge technologies. Here, he thrives in the opportunity to offer comprehensive dental solutions to patients of all ages, ensuring their oral health and well-being are in the best hands possible.
Paul Meeks
June 15, 2023.
She's super diligent & a cool person. Great combination!
Carol Pelligra
June 15, 2023.
Excellent friendly and knowledgable staff and they did a terrific job on my dental cleaning.
Joy Simmons
February 14, 2023.
I met Dr. Weir as a professor at MUSC dental school. I went to his office for a general visit after bone grafts. He preformed the most through dental/ mouth exam I have ever had in my life. He is kind and empathetic to me and always allows my emotions to flow. He is always up on state of the art in dentistry. He is professional, has integrity, and kind. He preforms dental implants and laser gum surgery. Check him out!
K Hubatch
January 13, 2023.
Their dental hygienist, Kit, went above and beyond to help make my toddler feel more comfortable. My daughter had a previously negative experience, and Kit really took the time to help her feel comfortable and involved in the process. 5 stars for Kit!
Deb Boissonneault
August 29, 2022.
Really like this dental practice. Everyone is friendly, helpful, & concerned for patient comfort. They get you in without months of waiting for an appointment. The service is prompt. I never feel as if the work is hurried or rushed. Finally, the dentists don't try to sell you procedures you don't need. I came to this practice because of a dentist who tried to sell me crowns I didn't need. Love this group.
Zach Solomon
August 29, 2022.
This office is so great that I actually like going
Elizabeth Christopher
August 19, 2022.
My husband, children, and I have been coming to this dentistry practice for over 20 years. We've never been tempted to go elsewhere.
nancy farnum
August 15, 2022.
I had a root canal done with Dr.Thomas. It was almost painless,honestly!! This dental practice is TOP NOTCH!
Lisa Myers
August 10, 2022.
What a great experience.
Susan Holum
August 10, 2022.
Going to the dentist isn't one of my favorite activities but this office always makes it pleasant. Kit does a great job and puts me at ease.