Over 30 Years of Dental Experience
Dr. L Thomas Weir has been practicing dentistry since 1988. Dr James Thomas III joined him in 2003 and now has become a partner at James Island Dental Associates.

L. Thomas Weir, DDS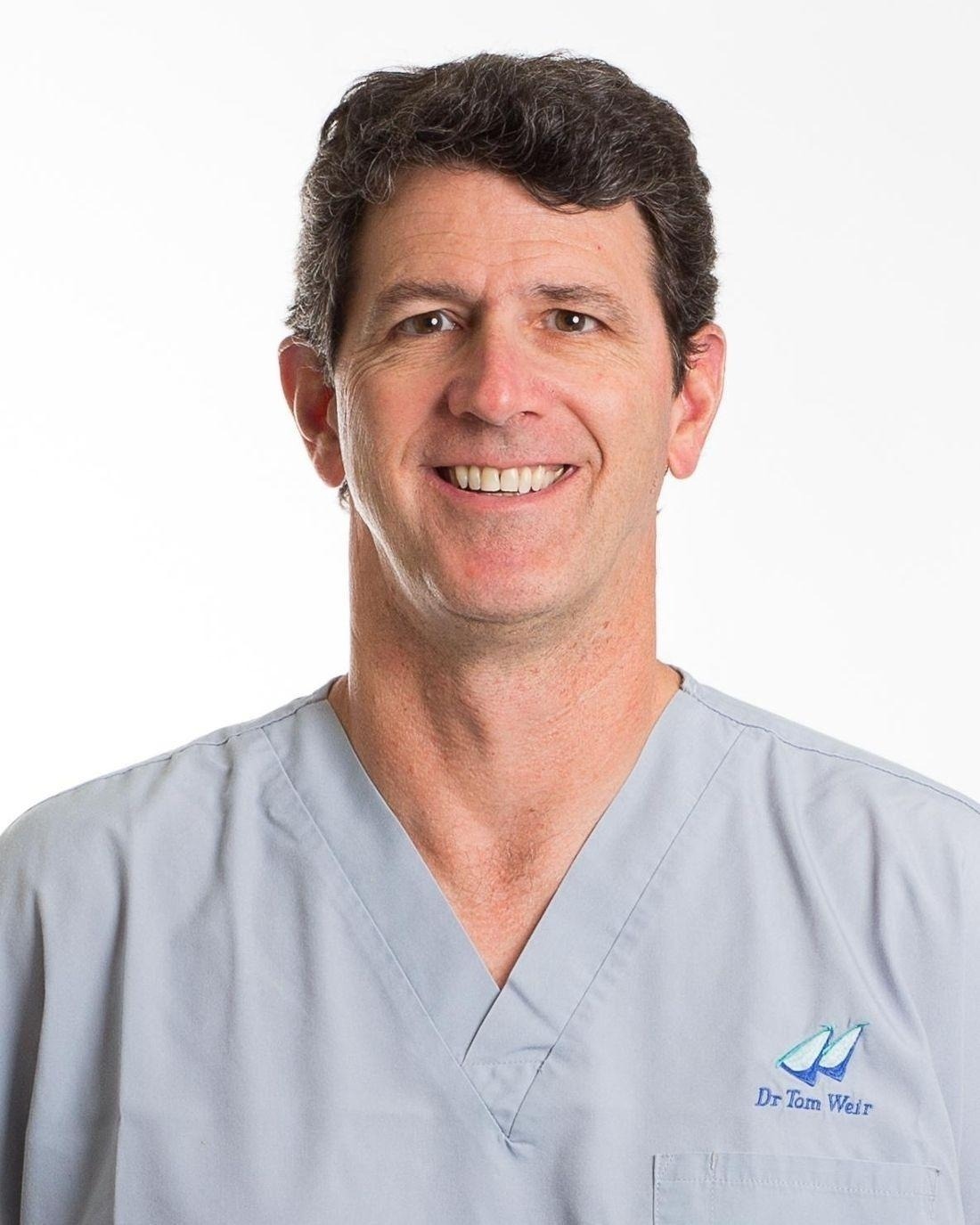 After graduating from the Ohio State University, Dr. Thomas Weir earned early enrollment to the university's dental school. After earning his DDS, he headed to the VAMC here in Charleston for his general practice residency.
Dental Memberships
Dr. Weir is a fellow of the American College of Dentists and a member of the OKU National Dental Honor Society. He also holds memberships in
The American Dental Association
The South Carolina Dental Association
The Academy of Oral Medicine
The American Academy of Implant Dentistry
The International Congress of Oral Implantologists
Dental Education
Since 1989, Dr. Weir has served as the clinical assistant professor in MUSC's graduate periodontics program, where he trains graduate residents in such advanced procedures as implant placement, ridge grafting, and sinus lift bone grafting.
In his spare time, Dr. Weir gives back to the Charleston community, serving as MUSC faculty at Our Lady of Mercy Outreach Center.
James H. Thomas III, DMD, FAGD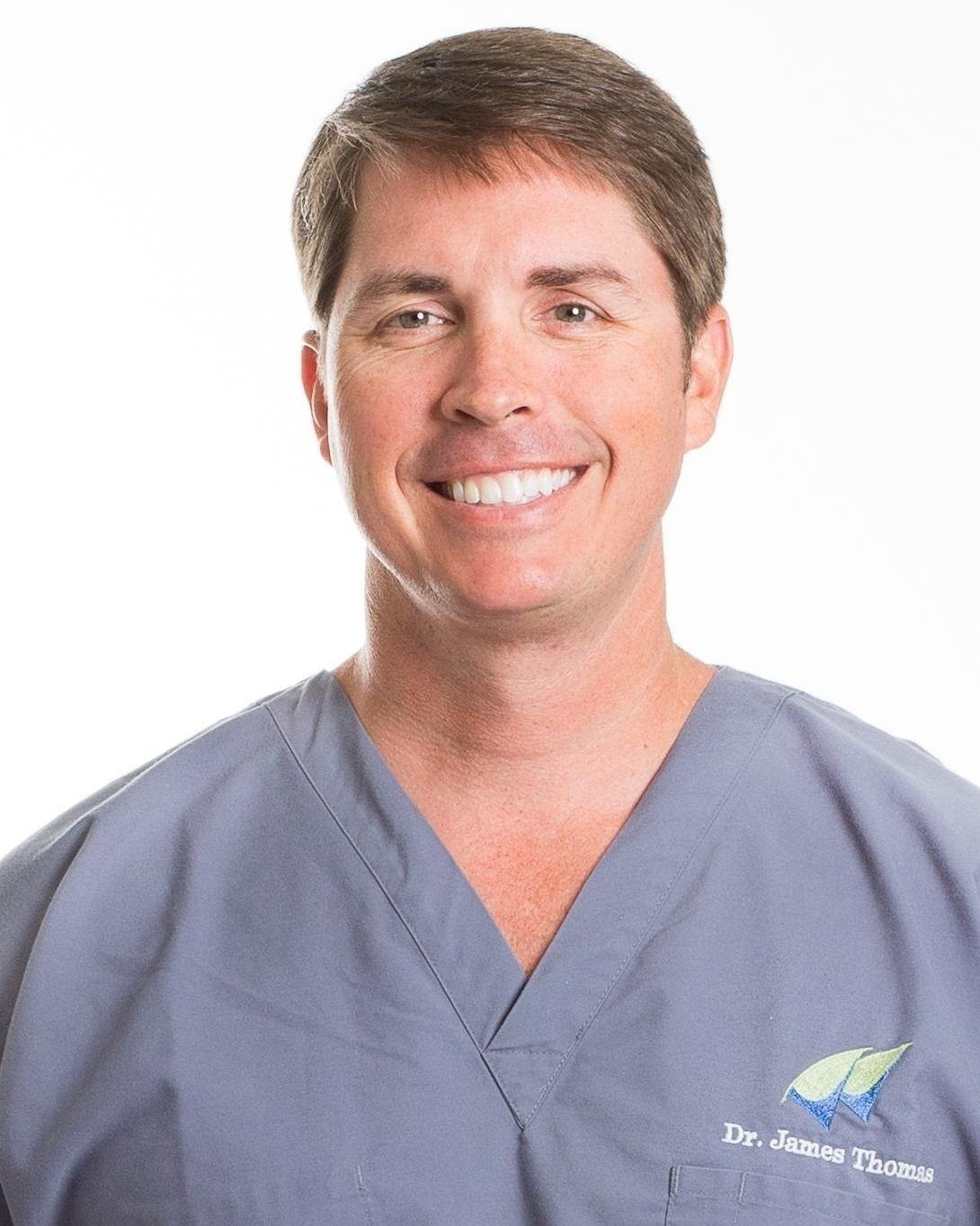 Dr. James H. Thomas III graduated from the College of Charleston in 1998 with a Bachelor of Science in biology. Following graduation, he attended the Medical University of South Carolina, where he earned his DMD. He received hands-on training during his general practice residency, which took place at Palmetto Richland Hospital in Columbia.
Dental Associations 
Dr. Thomas is a member of many dental societies and associations, which helps him stay on top of the latest developments in dentistry. His memberships include:
The American Dental Association
The South Carolina Dental Association
The Academy of General Dentistry
The International Congress of Oral Implantologists
The American Dental Society of Anesthesiology
As a long-time resident of South Carolina, Dr. Thomas feels a deep connection to the people of his community and takes time out of his schedule to offer assistance to those in need. He volunteers at his alma mater, MUSC, at the Our Lady of Mercy Outreach Center, and has even served as part of a medical and dental mission trip to Honduras.
William Patton
January 24, 2022.
Great experience! This is painless dentistry at its best. Can recommend without reservations.
jrjutzi
January 10, 2022.
Been coming here for years. Great staff and great outcomes for my dental care!!
Jason Jenkins
January 5, 2022.
Best dentist ever!!! James Thomas always provides the best service for my family and I. His staff is top notch and there is nowhere else I'd go for routine service and the bigger issues that arise.
Harvey Loew
January 5, 2022.
This dental office combines a high level of professional care with the right personal touch. It is consistently demonstrated by the dentist, hygienists, assistants and office management. I would suggest more feedback from the dentist even when things are not problematic. I would like to know what else to be aware of as an aging patient in how to be more preventative and proactive in addition to brushing and flossing.
Alison Mistretta
December 8, 2021.
I've been a patient of Dr. Thomas for about 8+ years now. Everyone from the front office staff, the hygienist, and Dr. Thomas have been wonderful without exception. I've recommended and will continue to recommend his practice.