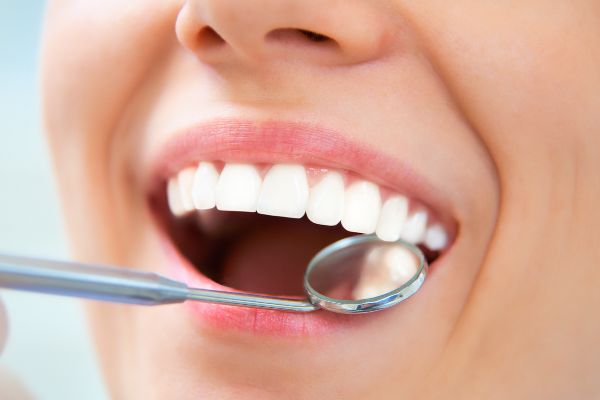 Choose Advanced Technology for Dental Implants in Charleston
James Island Dental Associates offers patients throughout Charleston options for replacing missing teeth and restoring oral health. The "gold standard" in teeth replacement is the dental implant. More and more, practically every dental office offers dental implants — but they are not all the same. How do you choose the best one? Ask questions to determine the level of technology used with dental implants. 
Dental practices that invest in the latest technology are investing in superior patient care. This shows that they value your time, comfort and oral health. Don't be afraid to ask questions and request to see how dental implants are performed in their office. Your smile, oral health and self-esteem hangs in the balance. 
Why is Technology Important for Dental Implants? 
Modern dental procedures and technology have made incredible strides in just the last few decades. With the aid of precision scanning, dentists can obtain clearer and more detailed images of the oral structures of patients. This facilitates more precise activity, after formidable pre-planning, for better dental outcomes. 
Using advanced dental technology, dentists can plan, prepare, perform, and keep patients more comfortable than ever before. Plus, newer techniques and tools allow procedures to be carried out faster, with less inconvenience for the patient, and in many cases, with fewer risks and a shorter recovery. 
When considering dental implants, advanced technology means a better evaluation of your oral condition to tolerate the implants, new procedures to help more people obtain implants, far better placement of implants for longer-lasting use, and an overall better and faster experience. 
Advanced Technology for Precise Dental Implants 
How do you choose the best dentist for your dental implants? Check to see if they utilize the advanced technology we briefly describe below. 
3D Imaging
Advanced 3D Cone-Beam Digital Imaging, coupled with Romexis software, allow for the most precise dental implant placements. Dr. Weir and Dr. Thomas can accurately visualize your teeth, gums, and other oral structures and effectively plan your implant procedure from start to finish, so there are no surprises. Plus, this form of imaging is not harmful like traditional x-rays. 
Bone Grafting
Modern technology also allows more patients to enjoy dental implants than ever before, thanks to Bone Grafting. When teeth have been missing for a while, the jaw bone will deteriorate. Sometimes, there is not adequate bone structure remaining for a dental implant. With bone grafting, our dentists are able to insert bone material to integrate with your jaw bone and provide more healthy bone structure in which to anchor the implants. 
CEREC Technology 
Many dental implants are used to replace single teeth; others may be used to anchor implant-supported dentures when a row of teeth are missing. In either case, advanced CEREC Technology allows us to create beautiful dental crowns and oral prosthetic devices right in our own on-site dental lab. You get your oral devices faster, and they are custom made to fit by your own talented dentist. 
Experience & Technology for a Superior Experience 
Technology is a harbinger of excellence. Combine that technology with over 30 years of dental experience, and you have a sure prescription for oral health. Our dentists at James Island Dental Associates possess the knowledge and skills to perform exceptional dental implants, implant restorations and other services to help more patients qualify for implants to restore their smile. 
Dr. Thomas Weir trains graduate students at the Medical University of South Carolina in advanced periodontics procedures, including sinus lifts, bone grafts and implant placement. Dr. James Thomas received his dental training from MUSC and has performed hundreds of dental implant procedures for Charleston patients. Both doctors did General Practice Residencies (GPR),  which trains dentists to be able to handle difficult cases. 
When you need a tooth restoration solution, choose advanced technology for dental implants in Charleston. Contact us at James Island Dental Associates to schedule your dental implant tooth restoration consultation. 
Share Our Story, Choose Your Platform!