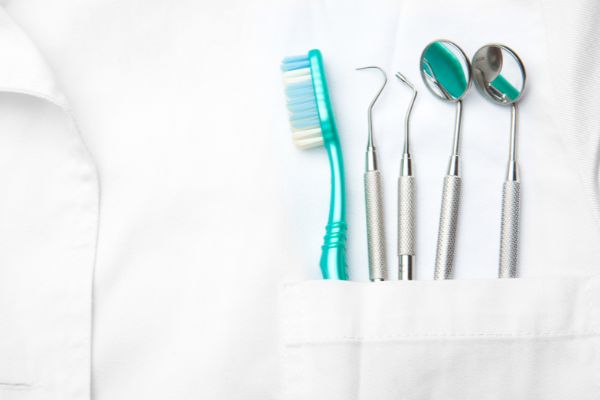 Fast, On-Site Dental Implant Replacement in Charleston
Dental implants are now considered the gold standard in tooth replacement options. Although they are designed to closely mimic your natural teeth and last for decades, they do require proper care and maintenance in order for them to last. Just like your natural teeth can break or suffer damage, your dental implants can, too. 
No one knows when trauma will cause damage to a dental implant. Simply biting down on a surprisingly hard item can cause a crack or break in some portion of the implant structure. When this happens, you need attention from an experienced implant dentist who can determine what has been damaged and repair it quickly. 
James Island Dental Associates in Charleston, South Carolina, is your local source for quick, professional dental implant replacement when you suffer damage to your implant. Regardless of whether you live in the area or are only here on vacation, we offer fast, on-site dental implant replacement. 
When Do Dental Implants Need Replacement? 
Dental implants contain a few vital components. The implant "root" is a titanium screw that is surgically implanted into the jawbone and then allowed to integrate into the bone structure. This serves as the implant anchor, much like a natural tooth root. The abutment comes next, on top of the screw. 
To this abutment can be attached different oral prosthetic devices, as needed. For single implants, a crown is attached to resemble a natural tooth. When more than one tooth needs replaced, crowns can hold implant supported bridges or dentures. When all your teeth need replacing, a few implants on your top and bottom arches can hold a complete set of artificial teeth that look and function like the real thing. 
Any of these components can suffer damage and need repair or replacement. Common problems we see with dental implants include: 
Loose, cracked or broken crowns 

Loose or broken abutments 

Loose or broken dental appliances (bridges or dentures) 

Loose implant roots (usually caused by dental decay or infection) 

Infected implant roots 
When you suffer these or other complications with your dental implants here in Charleston, you should see a dentist at James Island Dental Associates as soon as possible. We can quickly assess the problem and propose a solution. We can perform dental implant repairs or restorations right in our office, often on the same day. 
How Can James Island Dental Associates Do Quick Replacements? 
Dr. Weir and Dr. Thomas are accomplished and experienced dental implant professionals who are accustomed to dealing with implant problems. Life can be hard, and it can be hard on your implants, too. And we know our patients do not want to spend extended time in the dental chair waiting for dental implant repairs. 
Our advanced 3D Cone-Beam digital imaging technology provides us with a clear, multifaceted picture of your dental implants and any problems. This helps us to pinpoint the damage or issue and design a solution before picking up the first dental tool. We can show you what we see on a large screen, so you know exactly what is wrong and how we propose to fix it. 
If you need replacement crowns for dental implants, we can also design and create them right in our office using advanced CEREC software and 3D printing. With this technology, you can receive a completely new and natural appearing dental crown for your implant the same day. 
Other problems may require more extensive repairs, such as replacing the abutment, treating an abscess or infection or repairing other dental issues. Loose implants may require more attention, such as bone grafting or even removal of the implant and eventual replacement. Our dentists will explain what they find and any recommended treatment. 
When you need fast, efficient repair or replacements for your dental crowns in Charleston, come to James Island Dental Associates. Contact us today for emergency dental implant problems. We can often see you the same day. 
Share Our Story, Choose Your Platform!