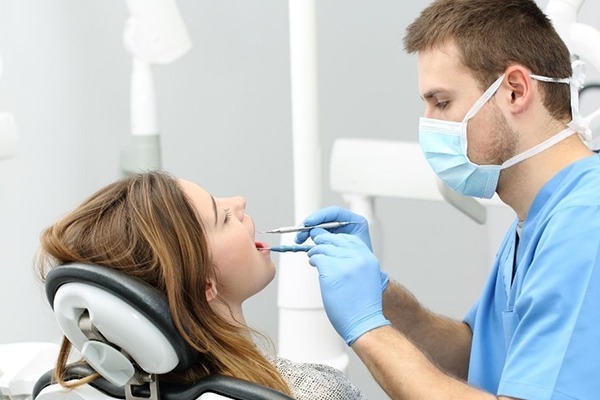 Family Dentist In Johns Island
Going to the dentist is a necessary part of life and finding the right dentist for you and your family is crucial. A family dentist is a great option for those who want to have all their dental needs met in one place. Now, residents of Johns Island, Kiawah Island, Seabrook Island, Hollywood, and Wadmalaw Island, SC, have a family dentist nearby to meet all their oral care needs. 
Here's what you can expect from our family dentists at Johns Island Dental Associates.
Comprehensive Family Dental Care
The Johns Island Dental Associates family dentists are equipped to handle patients of all ages: 
Little ones with their first tooth 

Adolescents 

Children

Teens

Adults

Seniors 
Our experienced dentists offer superior quality care for every member of your family. Everyone enjoys seeing the same dentist for all their needs; no worries about traveling elsewhere and meeting a stranger. Schedule family block appointments for your convenience and keep track of everyone's dental health all in one location near you. 
Complete Line of Dental Services 
Our family dentists at Johns Island Dental Associates offer a wide range of services. They can provide routine check-ups, cleanings, fillings, and more. We also provide specialized care such as orthodontics and cosmetic dentistry. Some of our other specialty offerings include: 
3D Imaging

Bone Grafting

Gum Grafting

LANAP Procedures

Dental Implants 

Snoring Prevention

Teeth Whitening 

Clear Aligner Orthodontics 
No matter what dental issues you or your family may have, our skilled and friendly family dentists can address them at our Johns Island clinic near you. 
Personalized Care 
One of the biggest benefits of a family dentist is the personalized care we provide. Our family dentists take the time to get to know you and your family's individual needs. Seeing the same family dentist allows them to follow your dental development your entire life. They know you and your oral care needs in each stage of life. We can tailor our care to each patient, ensuring that you get the best possible treatment.
As a family dentist familiar with each patient, we can focus on what you need when you need it, like: 
Preventive Care 

Proper Brushing & Flossing 

Sealants

Mouthguards for Kids' Sports 

Lifestyle Advice 

Cosmetic Dentistry

Restorative Dentistry 

Sedation Dentistry 
A Comfortable and Welcoming Environment 
The stale, antiseptic dentist office of yesteryear is thankfully gone. Today's modern dental office is bright and welcoming and offers numerous benefits and amenities for patients. Everything is designed to help you have the best possible experience, putting you at ease from the moment you arrive. 
Enjoy Quality Family Dentistry in Johns Island, SC 
Family dentistry is now available near you in Johns Island, South Carolina! Call Johns Island Dental Associates today at (843) 428-8310 and schedule your appointment at our clinic at 3201 Maybank Highway. You can also use our online scheduling tool to book appointments. 
Share Our Story, Choose Your Platform!