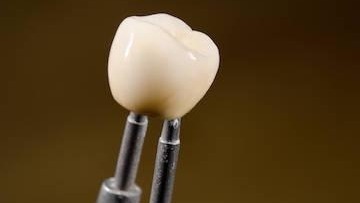 3 BENEFITS OF CEREC TECHNOLOGY
Dental technology is always evolving and improving, and one of the most significant benefits modern dentistry offers is streamlining procedures. There is no better example of this than CEREC crowns in Charleston, SC.
If you've had a dental crown placed in the past, you probably remember the two long appointments that were required to complete the process. Not to mention the temporary you had to wear for two to three weeks while you patiently waited for your final restoration. If your temporary crown was unreliable and broke or fell out, this meant additional time with your dentist to repair it. This entire process could take upwards of four weeks before you finally could enjoy your permanent crown.
Innovative CEREC technology has changed the entire process of getting a dental crown!
How CEREC Technology Improves Your Experience
CEREC, which stands for Chairside Economical Restoration of Esthetic Ceramics, uses 3-D technology to scan an image of your compromised tooth directly to a computer where your dentist can design your crown to their exact specifications. The image is then sent directly to a milling machine in your dentist's office that uses high-quality ceramic porcelain to fabricate your restoration while you wait. The whole process takes around a little over an hour and can be completed in one appointment. You will leave your dentist the same day with a fully functioning and aesthetically beautiful restoration.
The Surprising Benefits of CEREC Technology
The greatest benefit CEREC technology offers is the time it eliminates from a regular crown appointment. However, there are also some other advantages to CEREC that may surprise you:
3-D imaging eliminates the need for uncomfortable and messy impressions of your teeth
CEREC is beneficial in emergencies that require immediate attention and fast solutions
3-D technology offers a more precise image that allows better accuracy for the fit of your crown
If it's time to repair your tooth with a crown, there's no need to delay your treatment until your schedule opens up. James Island Dental Associates proudly offers CEREC same-day crowns.  Contact your dentist in Charleston, SC today to schedule your appointment.
Share Our Story, Choose Your Platform!