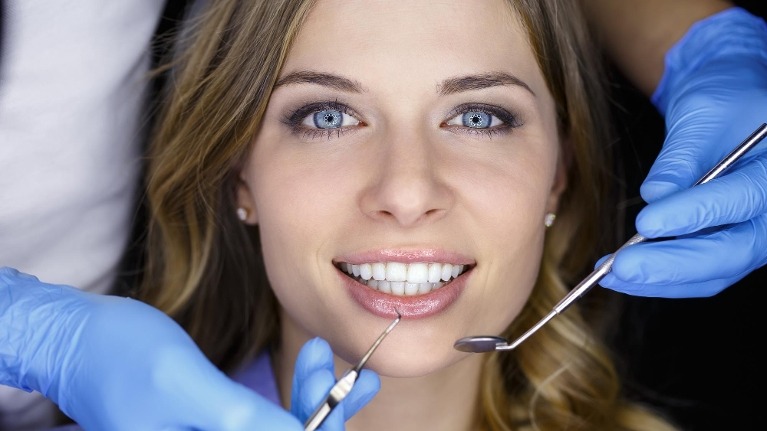 Cosmetic Dentistry Questions You Should Ask
Have you been thinking about some cosmetic work? Cosmetic dentistry is formally considered a specialty so it can be difficult to find the right dentist. This is why you'll want to make sure that whoever is attending to you is qualified.
Choosing the wrong cosmetic dentist may lead to embarrassment, pain and even trauma. Below is a checklist of top cosmetic dentistry questions to ask your dentist during a consultation to ensure you get it right the first time.
What is Your Training in Cosmetic Dentistry?
Many dentists are enrolled in continuing training and others have long hours of advanced cosmetic dentistry. Ask your dentist where they studied and figure out how this may be of help to your anticipated procedure.
How Long Have You Been Practicing?
This is one of the first questions you should ask your dentist. Ask how much experience they have. It's always a good idea to ask them how many years they've been practicing cosmetic dentistry.
The more experience your dentist has, the better. However, don't rule out fairly new dentists. Most have been trained in the latest procedures.
Which Dental Cosmetic Procedures Do You Provide?
Many dental websites may feature a variety of different dental procedures they offer. You should consider asking this dentistry question at the start of your conversation.
While online information is always helpful, sometimes it's not up to date. You might discover your dentist offers more options than the ones listed online ─ or maybe not.
Can You Show Me Samples of Your Previous Work?
Good cosmetic dentists should be proud of their work so they should see no problem sharing with you examples of beautiful smiles they've helped transform over the years. Ask to see their past work to get an idea of the standard of work they can provide.
There are numerous special tools that are used to create before and after photos from a previous restoration. Be sure to check the authenticity of the images. Asking for this is especially essential if your dentist is new to the industry.
What Are My Options?
Before you ask the dentist this question, make sure you take some of the time to note the dental issues you might have. This will help guide your dental consultation with your doctor and ensure the problems with your smile are correctly addressed. Some of the common cosmetic issues you'd want to be looked at include crooked teeth, chipped teeth, "gummy smile" and gaps in the teeth.
Which Procedure Is Best for Me?
While you might want to ask the dentist about specific procedures, it's always a good idea to tell the dentist about your intentions and let them recommend something for you. For instance, you might intend to get dentures but what you actually need is a set of veneers or a few dental implants. This approach often works for cosmetic dentistry because various procedures can produce the same results.
Is this Procedure Permanent?
Take a list of dentistry questions with you to the consultation. You'll especially want to remember those that will help you understand the operation you'll likely go through.
Your cosmetic dentist will inform you about the results of the procedure. It's up to you to always ask how the process will be conducted and whether or not the results are permanent or can be reversed sometime later. 
Also, note the longevity of a cosmetic restoration. For instance, whitening teeth as a temporary procedure for whiter teeth. For whatever restoration they provide, your dentist should be able to explain to you how long the procedure will last. You may ask if there's going to be any pain.
How Long Will the Dental Procedure Last?
Different cosmetic dentists have different ways of doing a procedure. If you're worried about how long the operation will last, then you should definitely ask this question. Your dentist will clearly explain about the number of visits required and the expected duration of each visit. 
What Kind of Result Should I Expect?
It's vital that you visit a cosmetic dentist with clear expectations. Make sure you accurately describe what you expect to get with the procedure to your cosmetic dentist.
Also, let your doctor know about any concerns you may have about particular smile restoration options. This way, your dentist will suggest options that are likely the best for you. Your dentist may help you understand what to expect on your teeth, like the color, shape, and texture of your new smile.
Will I Contribute to Customizing My Procedure?
Cosmetic dentistry involves making a lot of decisions. What length, color or shape do you prefer? The best way to guarantee that your end result is what you expected is to confirm that you'll have input on these details. Again, ensure you work with a doctor who not only pays attention to your expectations but also can apply them correctly.
How Much Is the Treatment? And Do You Work With My Insurance?
This is one of the biggest dentistry questions. If you have dental insurance, you expect it to cover a number of your dental procedures ─ but you always want to be sure.
Some dental insurance covers restorative treatments like dentures or implants, bridges or dental crowns. So it makes sense working with cosmetic dentists that accept this type of insurance. 
If you have no insurance or the expected restorative treatment surpasses your coverage level, you should ask about the fees they charge and the payment process. Your dentist will also break down the available options that may work for you.
Ask These Dentistry Questions on Your Next Visit
Expert cosmetic dentists are highly developed dental artists with advanced skills and knowledge of dental procedures that require an eye for detail. Prepare some of these dentistry questions to ask a cosmetic dentist on your first consultation. It will go a long way to ensuring you get your smile right.
If you're looking for quality dental cosmetic care, reach out to schedule an appointment today.
Share Our Story, Choose Your Platform!