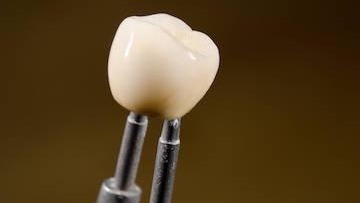 At James Island Dental Group, we recommend crowns for a variety of reasons, and our patients are thrilled with the results.
Here are a few reasons why we might recommend a crown:
Trauma or decay with extensive damage to teeth
A tooth treated with a root canal—a crown makes the tooth sturdier
A cracked tooth
A tooth that is shorter in proportion to surrounding teeth
You want cosmetic results fast
A crown is a tooth-shaped cover placed over your existing tooth. This ceramic cover looks exactly like your natural tooth, and the crown is durable. You can chew food and indulge in all your favorite healthy snacks.
The Benefits of CEREC Crowns
If you're like many people, you don't have the time or inclination to make multiple visits to a dentist's office for a single cosmetic treatment or procedure.
With our CEREC crown procedure, we can usually have you fitted with your new crown and ready to go in a single afternoon. This is especially important if you have a fast-approaching event or other commitment where you want to present your best smile.
Think about it. You come in for your appointment and leave with your crown. You're not waiting weeks. You're not even waiting a few days!
At James Island Dental Group, we have an onsite-milling machine that builds the crown while you wait. Because the machine relies on computerized technology, the size and fit are extremely accurate—always customized to fit your prepared tooth.
If you have a cracked, short, or unsightly tooth, don't wait to get your CEREC crown in Charleston, SC. Call our dental office to schedule a consultation or if you have questions about our crowns or other cosmetic treatments and procedures.
Share Our Story, Choose Your Platform!