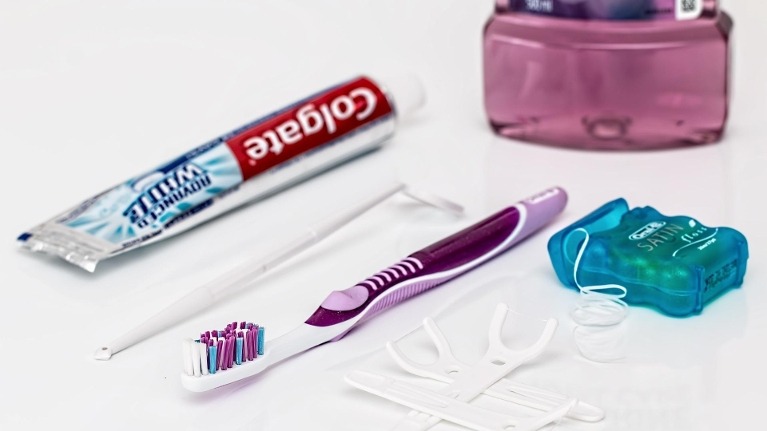 What Is Dental Health Month?
Did you know that in 1945, Grand Rapids, Michigan became the first city in the world to fluoridate its drinking water? Today we're celebrating this achievement through the National Children's Dental Health Month.
Read on to learn just why this month is significant and what you can do to celebrate it!
What Is Dental Health Month?
Dental health month is also most commonly known as the National Children's Dental Health Month, and for good reason. Children and adults alike need to be reminded of the importance of dental health and that diligence in brushing and flossing truly pays off.
The American Dental Association (ADA) is also presenting for 2020 the celebration of water fluoridation. The slogan for this special month is, "Fluoride in water prevents cavities! Get it from the tap!"
Held every year in February since 1949, this national health observance brings professionals together and helps them spread the message of good oral health. Not only that but learning how to develop good oral hygiene also develops a person's ability to create better habits in his or her life.
Celebrating Dental Health Month
There are many activities you can do in order to celebrate dental health month. We recommend you make brushing fun for your children by purchasing a colorful soft-bristle brush. Brush and floss together so they can see brushing is also a part of an adult's everyday life and not just a kid's.
Read books about dental health to your children, or organize an event with their elementary school and read books to a class.
You could also create fun arts and crafts projects centered around the importance of oral health. Here are a few ideas to get you inspired:
Color in coloring books featuring dental health
Create stick puppets with dental characters
Create a smiles collage by cutting out pictures from magazines
Create a "good food" collage
Paint with white paint and toothbrushes to simulate good brushing
You could also organize a donation event to collect new toothbrushes, toothpaste, floss, and mouthwash for struggling families that can't afford them. Use reputable sites like Charity Navigator to find a charity that helps at-risk families or youth.
Even better, the American Dental Association has provided some free downloadable and printable posters and activity sheets for adults and children alike. Here are just a few of the things you can find:
Program planning guides
Broadcasting tips
Sample newspaper articles
Coloring sheet
Crossword activity
Maze activity
Many of these resources are perfect for teachers who are looking for material for their classes.
How to Brush and Floss the Right Way
Of course, celebrating National Children's Dental Health Month just won't work right if you don't know how to brush and floss correctly.
Flossing
We're starting with flossing because this should technically be done before you brush. Flossing is the best way to remove food particles between your teeth, and if done before brushing, your toothpaste will be able to move between and clean your teeth far more effectively.
You'll want to break off a large string of floss – 18 to 24 inches is ideal. Then, wind the floss around both of your middle fingers so that you have a gap of about an inch or two in-between them. This is what you'll use to floss between your teeth.
Holding the floss taut, scrape it gently against both of the inner surfaces of each tooth. Instead of going straight up and down, picture the floss hugging each side of your tooth until it forms a C shape.
With each tooth, use a clean, one-inch section of the floss. Keep going until all your teeth are clean!
Brushing
Remember to use fluoride toothpaste with a soft-bristle toothbrush. You'll see that pretty much everyone recommends a soft-bristle brush – including your dentist – because it's gentler on your gums.
Start with the outer and inner surfaces of your teeth. Hold your toothbrush at a 45-degree angle and use short, gentle strokes along the gum line. When it's time to brush your chewing surfaces, hold the toothbrush flat.
You'll want to spend at least 2 minutes brushing your teeth or at least 30 seconds for each quadrant of your mouth.
Do you have an electric toothbrush? You'll do exactly the same, except using back and forth motions won't be necessary. Instead, hold your brush against the gum line as you slowly guide it along your teeth – your brush head is doing most of the work.
Mouthwash
If you're flossing your teeth at least once a day and brushing your teeth at least twice, mouthwash is actually not necessary for good dental health.
However, if you always floss your teeth but don't have time to brush, or you're not at home, mouthwash can be a good alternative to brushing versus just swishing with cold tap water.
Remember to purchase mouthwash that has the American Dental Association's (ADA) seal of approval. This means it's specifically formulated to fight cavities and prevent gum disease.
Celebrating Dental Health Month for Improved Oral Hygiene
Hopefully, by now you've seen the benefits of celebrating National Children's Dental Health Month with your children or class. Learning how to brush and floss properly, and knowing why good oral hygiene is so important, will greatly improve your health for the longterm.
Contact us today and learn more about our practice if you're ready for a healthy and beautiful smile!
Share Our Story, Choose Your Platform!