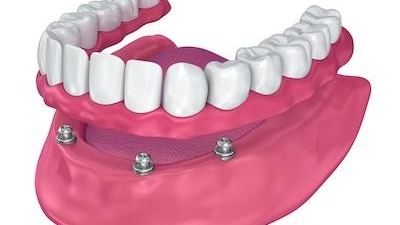 How Dental Implants Improve Oral Health
Your dentist in Charleston, SC always recommends tooth replacement if you have missing teeth. Restoring your smile not only enhances your self-esteem, but it also promotes better oral health.
When teeth are missing, your remaining teeth scoot toward these inviting smile spaces over time. This ruins your bite alignment and can promote future tooth loss and cavities.
Missing teeth also lead to bone deterioration in your jaw.
Combating the Consequences of Tooth Loss with Dental Implants in Charleston, SC
While there are many options available, dental implants are most like natural teeth. They replace your root and your tooth, which means your natural teeth remain in their proper locations, and you no longer have to worry about your jaw health.
It's important to note that dental implants are the only choice if you want to restore the full anatomy of your missing tooth.
Your dentist can also implant four to six dental implants to anchor a denture or prosthetic if you have significant or full tooth loss.
Learning Whether Dental Implants Are Right for You
Your dentist will evaluate your teeth and gums to make this determination. It could be that you are a good candidate from the start. However, in some cases, your dentist may recommend pretreatment to bring you into candidacy.
The Oral Health Benefits
Besides keeping your natural teeth in position and promoting jaw health, dental implants also benefit your oral health because they are a long-term solution to tooth loss and easy to care for.
With dental implants, you simply brush, floss, and visit your dentist approximately every six months for dental checkups and teeth cleanings.
Restore Your Smile with Dental Implants
Dental implants are an investment in you—they are a way to give your smile a second chance.
If you're ready to schedule a consultation, we look forward to creating your new smile.
Share Our Story, Choose Your Platform!