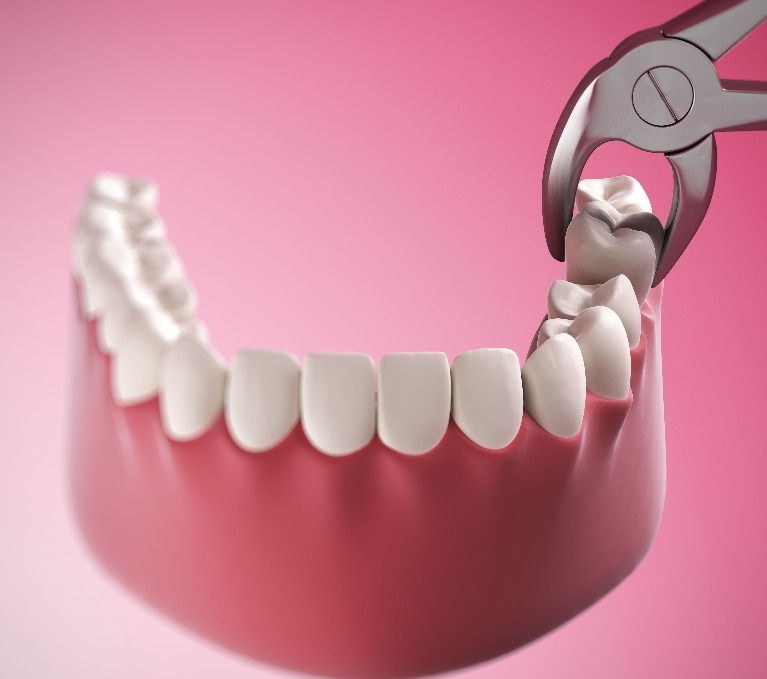 WHY WISDOM TEETH EXTRACTIONS ARE OFTEN NECESSARY
At James Island Dental Associates, we know how painful and troublesome wisdom teeth can be. Sometimes they only partially erupt, opening your gums to bacteria, food particles, and potential infections. Other times they encroach on other teeth, causing discomfort and swelling.
In our Charleston, SC dental office, we remove wisdom teeth regularly, and our patients are relieved to rid themselves of these bothersome teeth.
The good news is that wisdom teeth are not necessary. They come in long after adult teeth, and people can chew just fine without them.
The Wisdom Teeth Extraction Process
Our dentist will assess your situation to make sure that your wisdom teeth require extraction. If you're experiencing pain or partial eruption, it is likely that these teeth will need to come out.
In our dental office, we will keep you relaxed and comfortable during your wisdom teeth extractions. We even offer various types of sedation including:
Nitrous Oxide
Oral Sedation
IV Sedation
What Happens after Wisdom Teeth Are Removed?
Following the removal of wisdom teeth, you may notice swelling and discomfort for a few days, but this is minor and equivalent to what you experience with most invasive dental procedures.
Our dentist can prescribe pain medications, and we always provide at-home care instructions following wisdom teeth extractions.
Within a few days, you'll simply feel relieved to be rid of these teeth.
Contact Our Office
If you feel your wisdom teeth—located at the back of your mouth—are trying to come in, contact our office. If you're experiencing jaw pain or swelling, this could be a sign that your wisdom teeth are encroaching on other teeth below the gum line.
In either case, schedule an appointment with James Island Dental Associates for an assessment. Our Charleston, NC dental staff is here to answer any questions that you may have.
Share Our Story, Choose Your Platform!