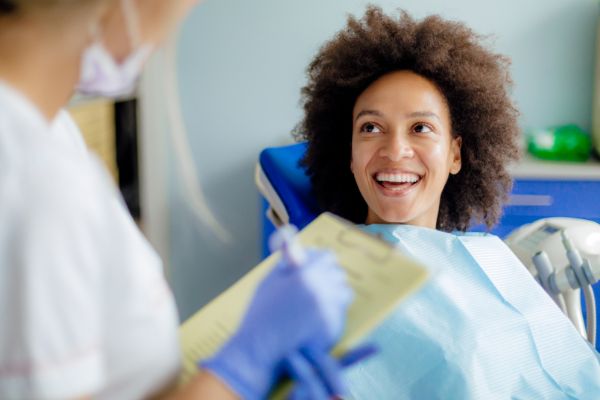 Take Advantage of Summer for Wisdom Teeth Removal
Summertime in the Low Country typically means plenty of sunshine and fun in the water. But it can also be the best time to schedule cumbersome dental procedures for your teens or young adults. One such procedure we recommend getting out of the way during the summer months is Wisdom Teeth Removal. 
While dental surgery may not be at the top of your teen's list for ways to spend their summer, it can be a wise course of action. Dr. Weir and Dr. Thomas explain more about why you should schedule this dental procedure now before school begins in the early Fall. 
Who Needs Wisdom Teeth Removal? 
The wisdom teeth, often referred to as the third molars, are basically leftovers from our earlier human development. As our jaw has adapted over time, less room is provided for this last set of teeth that typically erupt in the middle to late teen years. Some patients have no trouble with these teeth — but others experience numerous problems as they try to grow into place. 
Our skilled dental team uses panoramic imaging and on difficult cases, 3D imaging can be used  to monitor the development of these teeth even before they are ready to erupt. This way, we can provide you with advance warning if they are growing irregularly or will struggle for adequate space in the jaw. We may recommend certain measures to help them grow in, or often, suggest removal as the best remedy. 
How can you know if your teen or young adult needs wisdom teeth removal? The following problems are common with wisdom teeth due to crowding: 
Gum infections

Abscesses

Jaw pain

Problems chewing

Difficulty maintaining good oral care around back teeth 
Ignoring problems with wisdom teeth can lead to advanced areas of oral decay and even jaw or bite misalignment. 
Why Choose Summer? 
For teens or young adults with a normal school schedule, summer is often the best time of year to address problems with wisdom teeth. Summer vacation allows the perfect time frame to undergo the necessary oral surgery, with plenty of time for rest and recovery before Fall activities begin. 
Our team at James Island Dental Associates can perform any necessary examinations, including 3D Cone-Beam digital scans, to determine the proper course of treatment. This can include preparations for removal, deciding how many teeth should be removed, and other matters critical to providing you with superior oral care. 
We then can perform the oral surgery necessary to remove the wisdom teeth. The procedure will take about an hour and you will return home the same day with instructions for care. We recommend at least two weeks of rest before returning to regular activities after wisdom teeth removal. 
Another benefit to having wisdom teeth removed during the summer is the warmer temperatures. Cold air can make tender teeth and gums even more painful. Scheduling your downtime for oral surgery during the summer allows you to avoid cold, damp weather and recover in more temperate settings while activities are at a minimum. 
Comfortable Wisdom Teeth Removal in Charleston 
Removing wisdom teeth does require oral surgery, but our talented oral care team at James Island Dental Associates takes great care to make the entire process as comfortable as possible. We have sedation options for before and during the actual removal procedure, and you will be prescribed medications for pain relief after you return home. 
Our extensive level of pre-planning before removing your wisdom teeth, facilitated by our advanced technology, and our dentists' superior level of experience, guarantees a smooth and comfortable experience from start to finish. We are also committed to answering any questions throughout your treatment, so you understand fully how we are caring for your oral health. 
Contact us today in Charleston for more information or to schedule a wisdom teeth consultation for your teen or young adult. 
Share Our Story, Choose Your Platform!